Celebrating the Life of Elstine Anderson
March 18, 2017
• 0 Comment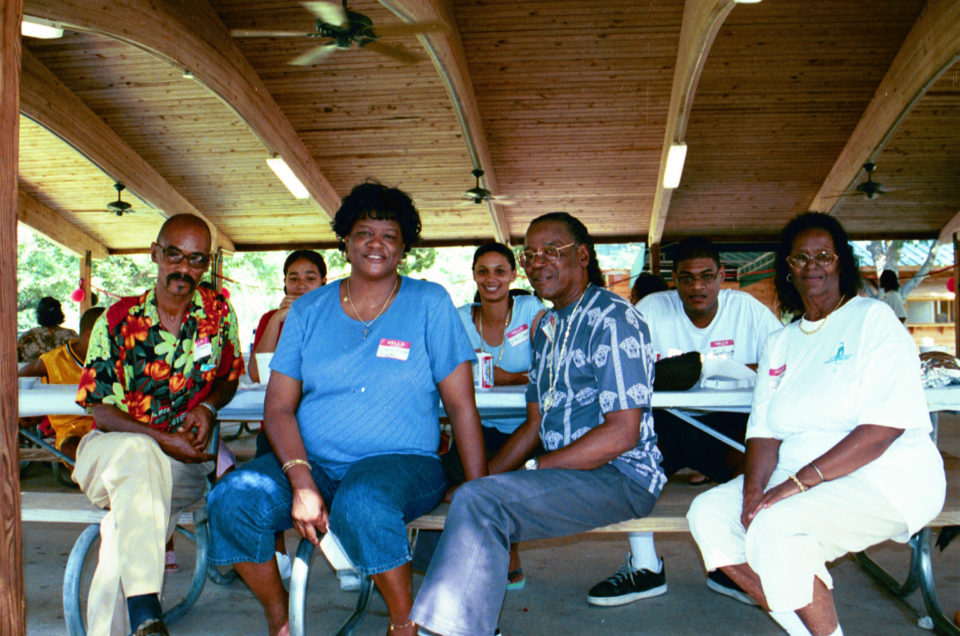 By J. GREENWOOD
The Crayton Family Reunion Newsletter, Vol. 7, Dallas, TX, January 15, 2001
On October 31, 2006, the life as we knew it for Elstine Anderson came to an end. But for her family and all those that she touched, her memory will live on for many years to come. Elstine was the eleventh of fourteen children born to John T. Browning and Dottie Be Jones on August 19, 1927.
She gave her life to Christ at an early age and joined Greater Evangelist Temple Church in 1983 where she served as the Pastor's Aid, President of the Usher Board and sang in the Women's Choir. Attending Emmitt Scott in Tyler, Texas, Elstine graduated in 1945 and attended St. Philips College majoring in Nursing.
She later worked as a nurse at Southeast Baptist Hospital for 25 years. Elstine also inspired the youth by working as a teacher at the KnK Development and Learning Center. She earned the "Teacher of the Year Award" in 2003 and was affectionately known by all the children as "Granny".
Elstine supported the concept of family and attended the Crayton Reunions in the late 80's, early nineties and the 2000's. She always arrived with a smile and brought her family to enjoy in the celebration.
Elstine was preceded in death by her husbands, Willie Crayton and Tommie Anderson. She leaves to cherish her memory five children; Clarine Miller, Kenneth Crayton, Patricia Williams, John L. McCuin and Gary Crayton and a host of grandchildren. Clarine remembered her mother and spoke on behalf of her family by stating, "She meant a lot to all of us and will truly be missed."
Family, it's important that we express our love to others at every opportunity. The Crayton Reunion is a way to bring loved ones together one more year for perhaps the last time. This year we hope to spend that experience with you and your family.